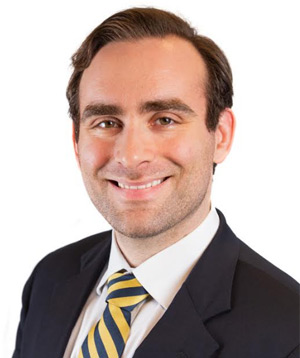 Biography
Karl Eschelbach is an associate in our New York office. His practice includes general liability, premises liability and insurance coverage. Karl Eschelbach represents domestic and international insurance companies in coverage matters and litigation involving both first-party and third-party claims.
Prior to joining Clark & Fox, Karl Eschelbach worked in a property damage firm, Plaintiff's personal injury firm, landlord tenant firm, and the bankruptcy department at a claims agent. He is licensed to practice law in New York.
Karl Eschelbach earned his J.D. from Villanova School of Law, his M.A. from Durham University in the United Kingdom and received his B.A. from Drew University.
Practice Areas
• Insurance & Reinsurance
• Bad Faith/Extra-Contractual Damages
• General and Complex Liability
• London Practice Group
Memberships & Admissions
Education
• Villanova University School of Law, J.D., 2012
• Durham University, M.A., 2009
• Drew University, B.A., 2007