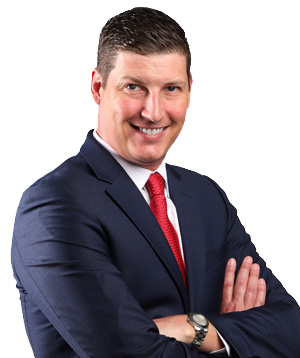 Partner
Phone: +1 (856) 345-0374
mfox@clarkfoxlaw.com

Legal Administrative Assistant
Theresa DeAntoneo
Phone: +1 (856) 432-1571
tdeantoneo@clarkfoxlaw.com
Paralegal
Stacy L. Doran
Phone: +1 (856) 288-2407
sdoran@clarkfoxlaw.com
Biography
Mike's practice focuses on assisting domestic and international insurers in complex first-party and third-party claims. He frequently represents clients, particularly those based in the London Market, in claims involving catastrophes, business interruption, personal accident, reinsurance, trucking, jewelers block, bloodstock, boiler and machinery and liquor liability.
In addition, Mike leads investigations of suspected insurance fraud in residential and commercial losses involving arson, commercial theft and misrepresentations in the insurance policy application.
Mike spent five months on secondment with a leading Lloyd's syndicate during which he gained an insider's knowledge of the London Market. During his secondment, he handled a wide range of U.S. property-based claims, and was called upon frequently to advise underwriters on policy wordings and the impact of catastrophes on general business practices. Mike continues to advise members of London Market on issues and concerns that stand to affect their business goals.
He is also considered an authority on the Medicare Secondary Payer Act and the Medicare, Medicaid and SCHIPP Extension Act. He has presented in-house at numerous insurance carriers on how this legislation affects claims-handling procedures and the best practices for conforming to the regulations.
Practice Areas
• Insurance & Reinsurance
• General and Complex Liability
• London Practice Group
• Transportation/Cargo
Notable Opinions
• Ashmore v. Ashmore, Civ. Act. No. 11–5708 (JLL), 2011 WL 5546930 (D.N.J. Nov. 10, 2011)
• Flex Homes, Inc. v. Ritz-Craft Corp. of Michigan, Inc., 721 F. Supp. 2d 663 (N.D. Ohio 2010)
Memberships & Admissions
• New Jersey
• Pennsylvania
• U.S. District Court, District of New Jersey
• U.S. District Court, Eastern District of Pennsylvania
• U.S. Court of Appeals, Third Circuit
Special Honors
• Super Lawyers Magazine – "Pennsylvania Rising Star," 2013, 2014
• First Judicial District of Pennsylvania – "Pro Bono Honor Roll," 2010
Education
• Temple University School of Law, J.D., 2004, with high honors
• LaSalle University, B.A., 1999