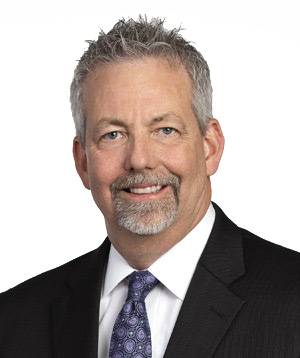 Biography
Mike draws upon his experience as both an insurance agent and a licensed securities broker to provide clients with a unique perspective on the challenges and issues confronting the insurance industry.
While he devotes a good portion of his practice to assisting insurance companies, plan administrators and plan sponsors in developing litigation resolution strategies related to life, health and disability insurance claims-handling disputes, he also represents clients in matters involving property damage and catastrophic personal injuries. His experience includes defending insureds in such matters, as well as representing insurance companies in coverage litigation arising from these incidents.
During his career, Mike has assisted clients in matters involving breach of contract and bad faith as well as the pursuit of punitive damages. He draws upon his practical knowledge of the insurance industry and strong understanding of the law to promptly identify and focus on the compelling details of each case as well as to detect potential challenges. Through this approach, he provides clients with the ability to make early, informed decisions about settlement positions and litigation strategy.
In addition, a portion of Mike's practice is devoted to representing companies in cases before both insurance and securities regulatory agencies. His representation has included defending and prosecuting cases involving contractual disputes between insurance representatives/agents and their companies, both in court and in arbitrations before the Financial Industry Regulatory Authority.
Practice Areas
• Life, Health & Disability Insurance
• Insurance & Reinsurance
• General and Complex Liability
Representative Cases
• Peery v. Carolina Care Plan, Inc., 144 Fed. Appx. 300, 2005 U.S. App. LEXIS 14694, 35 Employee Benefits Cas. (BNA) 2849 (4th Cir. S.C. 2005)
• Buchanan v. Aetna Life Ins. Co., 179 Fed. Appx. 304, 2006 U.S. App. LEXIS 11046, 2006 FED App. 0304N (6th Cir.), 38 Employee Benefits Cas. (BNA) 1413 (6th Cir. Ohio 2006)
• Walborn v. Aetna Life Ins. Co., 2010 U.S. Dist. LEXIS 101726, 2010 WL 3672332 (S.D. Ohio Sept. 17, 2010)
Publications
• Volume 8, New Appleman on Insurance Law Library Edition, §§ 94-1 through 94-37, Disability Insurance (LexisNexis 2013).
• The Judicial Treatment and Future Impact of State Laws
• Prohibiting Discretionary Authority, Life, Health & Disability News, Volume 23, Issue 3, February 1, 2013.
• 6th Circ. Weakens Arbitrary and Capricious ERISA Review, Law 360 Insurance, March 11, 2014.
• High Court's ERISA Limits Ruling Felt In Lower Courts, Law 360 Insurance, March 4, 2014.
Memberships & Admissions
• Ohio
• U.S. District Court, Southern District of Ohio
• U.S. District Court, Northern District of Ohio
• U.S. District Court, Eastern District of Michigan
• U.S. District Court, Western District of Michigan
• U.S. Court of Appeals, Sixth Circuit
• U.S. Court of Appeals, Fourth Circuit
Education
• Capital University Law School, J.D. 1996, with honors
• Ohio University, A.B. in History 1993