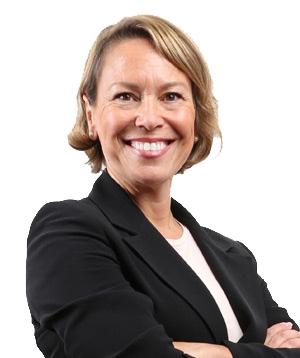 Biography
Terri has over 18 years of law firm management experience. Terri is responsible for leading and directing the team of professionals who manage the internal operations for Clark & Fox's six offices. Ferrante rounds out a team of 20 attorneys, several administrative personnel, and 5 paralegals.
Terri has over 20 years of experience as a litigation paralegal specializing in the areas of insurance/reassurance, fraud/arson, complex liability, commercial and domestic relations matters. Terri assists attorneys with organizing documents, and coordinating document productions, conducting various document searches and factual research, preparing witnesses and matter materials for case preparation. Under attorney supervision, Terri assists with gathering and preparing documents relevant for depositions, organizing exhibits, taking notes and handling exhibits during the depositions and digesting transcripts to summarize highlights of a proceeding or deposition.
Terri also assists attorneys with pulling relevant documents, proof reading papers, organizing exhibits and creating documents indices in the preparation of filing motions, working with the managing attorney in the preparation and filing of all court documents. She creates, binds and distributes both file and courtesy copies of motions and organizes the briefs, exhibits and appendices.
Terri also assists with trial preparation, including organizing exhibits, files and other supporting documents and coordinating trial set up and the logistics, assisting attorneys in the courtroom by taking notes, handling exhibits and marking documents referred to by counsel, assisting in the preparation of witness testimony and serving as a liaison between trial attorneys, claims handlers and in-house staff attorneys.
Education
• Rutgers University, BA, Liberal Studies
• Pierce College, A.A., Paralegal Studies, 1993
• Philadelphia Association of Paralegals, 2005-2012