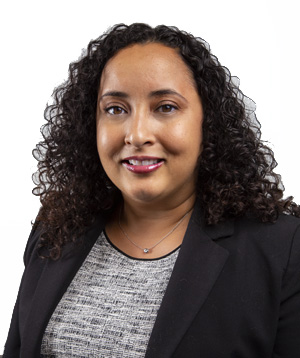 Biography
Ms. Caballero's practice includes general liability, premises liability, dram shop/liquor liability, labor law, cargo/transportation, and appeals. She is an experienced litigator who has represented individuals, corporations, and municipalities in high exposure cases in both State and Federal Courts. Throughout all phases of litigation, her combination of legal savvy and business acumen allows her to better counsel her clients and obtain favorable resolutions on their behalf.
Ms. Caballero is a licensed insurance adjuster with experience in insurance and reinsurance. She previously worked for a domestic insurance carrier managing the third party administration of marine general liability and New York labor law programs as well nationwide public entity risk pools.
Her experience in insurance allows her to anticipate her clients' needs and provide superior service by identifying and targeting claims for early resolution, providing prompt liability and damage assessments, distinguishing high exposure claims, and formulating effective strategies for resolution.
Ms. Caballero has sat on the tort litigation committee for the New York City Bar Association.
Practice Areas
• General and Complex Liability
• Transportation/Cargo
• Labor Law
• Dram Shop/Liquor Liability
Memberships & Admissions
• New York
• U.S. District Court, Southern and Eastern Districts of New York
Education
• Brooklyn Law School, J.D.
• New York University, B.A.